Blog site provided by Florida Villa Rentals, article submissions accepted.
Five family dinner shows in Orlando
Car Hire Florida - Part 1
Car Hire Florida - Part 2
Boca Grande Island
Things to do for kids on Disney vacation
Florida Gulf Coast golf courses
Arriving in Orlando
Florida attractions - away from the theme parks
Florida Gulf beachesBuying property in Florida. Article on the process of buying a property in Florida.
Theme park mobile applications. Article on the latest mobile applications to help you find your way around Disney World and the other theme parks in Florida
Other Links
The links below are provided to assist our visitors and the sites are NOT owned or run by Florida Villa Rentals.
Florida villas for sale If you are looking to purchase a holiday/vacation home in central Florida and want to rent this property out then contact us now. We are also offering a pre-approval for mortgages, this shortens the time to purchase and gives you peace of mind.
Villa for sale Florida near Disney World: We have a selection of 3, 4, 5 and 6 bedroom properties available, many of these are fully furnished and already being used as a vacation/short term rental.
The Orlando Mall Shopping and Web Directory
Description - Major shopping directory/portal. Lot's of fun and choices. Over 1,500 pages of shopping fun.

Disney world vacations Disney vacation villas and Gulf of Mexico condos for short term rental.
Florida Articles provide information on Gulf beaches of Florida, Things to do, places to eat, airport information, car hire, driving in florida and more. This site is owned and operated by Florida Villa Rentals, it does however accept articles on Florida from third parties that may be of interest to the vacation community.
SirLinksalot: Travel and Tourism links for Florida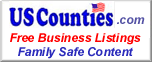 Florida Villas To Rent - All our luxury Orlando Villas are within 15 minutes of Disney World - VillasInFlorida2Rent.co.uk.
VLBO Vacation rentals